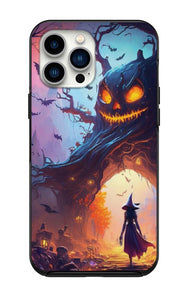 Halloween Witch Walking Home Case for iPhone 14 14 pro 14pro max 13 12 11 Pro Max Case iPhone 13 12 Mini XS Max XR 6 7 Plus 8 Plus
Regular price $29.97 $15.95 Sale
"Embrace Halloween Enchantment with Our Witch Walking Home Phone Case - Carry the Magic Everywhere!

🌙 Immerse yourself in the mystical world of Halloween with our Witch Walking Home phone case. This captivating accessory captures the spirit of the season, adding a touch of magic and mystery to your device.

🧙‍♀️ Captivating Imagery: Our phone case boasts a spellbinding design showcasing a witch walking home under the moonlight, encapsulating the allure of Halloween. It's a conversation starter that perfectly embodies the enchantment of the season.

🎃 Premium Protection: Meticulously crafted, our case ensures your device stays safe from daily wear and tear while enhancing your Halloween style. Express your love for the spooky season while keeping your phone secure.

🔒 Perfectly Practical: Enjoy easy access to all your phone's functions while keeping it snug and secure. Our case seamlessly blends functionality and protection for a seamless experience.

📸 Instagram-Ready: Capture the captivating aesthetics of your phone case and share the Halloween magic with your followers. Watch the likes pour in as you showcase your unique and mystical style.

This form-fitting custom designed case is a great way to add a little personality to your phone. Sleek and lightweight, this protective cover helps to avoid scratches, scuffs, chips and cracks, and can act as a good buffer should you accidentally drop your phone. Wireless charging compatible if phone offers feature.

Soft Case is Soft thin rubber like TPU material- Wireless Charging compatible

Hard Case is a dual layer case with soft inner liner and hard outer shell
(Slim yet still offers great protection) - Wireless Charging compatible

Notched for cord connections, speakers, camera and volume toggles
Rubber button covers
PLEASE NOTE: We are not responsible for any damage that may occur to the phone. We recommend avoiding excessive bending to the phone case to prolong its life.
Imported; processed and printed in the U.S.A.