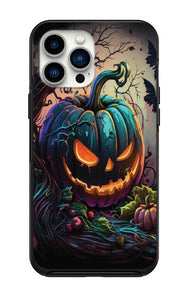 Halloween Creepy Pumpkin Case for iPhone 14 14 pro 14pro max 13 12 11 Pro Max Case iPhone 13 12 Mini XS Max XR 6 7 Plus 8 Plus
Regular price $29.97 $15.95 Sale
"Unveil Spooky Elegance with Our Halloween Creepy Pumpkin Phone Case - A Must-Have Accessory for the Season!

🎃 Embrace the spirit of the season with our Halloween Creepy Pumpkin phone case. This bewitching accessory adds a touch of macabre charm to your device while providing top-notch protection.

🕷️ Sinister Design: Adorn your phone with a captivatingly creepy pumpkin motif that captures the essence of Halloween. It's like carrying a piece of the haunted night with you.

🧙‍♀️ Crafted to Perfection: Meticulously designed and built to last, our phone case guards your device against drops, shocks, and scratches. Elevate your Halloween style while ensuring your phone's safety.

🔒 Secure Fit: Our case offers a snug fit that doesn't compromise on functionality. Easily access all your phone's features and keep it shielded from the eerie elements.

📸 Instagram-Ready: Capture the eerie aesthetics of your phone case and share them online. Watch the likes pour in as you showcase your unique and chilling style.

Elevate your Halloween look with our Creepy Pumpkin phone case. Turn heads and ignite conversations as you celebrate the spookiest time of the year.

This form-fitting custom designed case is a great way to add a little personality to your phone. Sleek and lightweight, this protective cover helps to avoid scratches, scuffs, chips and cracks, and can act as a good buffer should you accidentally drop your phone. Wireless charging compatible if phone offers feature.

Soft Case is Soft thin rubber like TPU material- Wireless Charging compatible

Hard Case is a dual layer case with soft inner liner and hard outer shell
(Slim yet still offers great protection) - Wireless Charging compatible

Notched for cord connections, speakers, camera and volume toggles
Rubber button covers
PLEASE NOTE: We are not responsible for any damage that may occur to the phone. We recommend avoiding excessive bending to the phone case to prolong its life.
Imported; processed and printed in the U.S.A.